About us

Techno Gravity Solutions, fondly known as TGS, is an Indian domestic firm conceptualized by 2 individuals who desire to create a development center & platform for aspiring students in the field of Robotics, Electronics and Embedded Systems. Introducing the technological aspects alongwith academic Science and Mathematics is what we term as "Modern Education", which we believe is most necessary in present times.
We are young & passionate group of technology educationists. We understand the need of students today in their bid to be competitive with their counterparts across the world. We strive to provide quality education for the young and enthusiastic students. The motive to introduce Technical Education in the schools & to provide affordable ways to learn it drives us immensely.
Techno Gravity Solutions is steadily climbing the ladder of growth in the field of Technical Education i.e. Robotics, Hobby Electronics & Embedded systems. Launched in April 2008, Techno Gravity Solutions is now a dynamic company with diverse work profile & growing student base across India (& aiming for the world).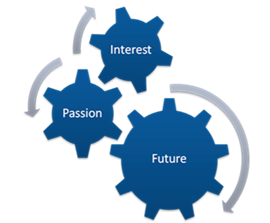 Welcome to the virtual world & definite information platform of an Innovative Robotics Training provider in India.

Our Robot kits, training methodologies and end-user services are pioneering and unique. All of it has been much appreciated by students who have been trained by us, as well as parents and teachers.

We undertake Robotics workshops & courses in schools and colleges; we design & manufacture Robot kits specially customised for our training sessions. We also have a Research and Development (RnD) department for fuelling innovation in this field.

Let us walk into the future together... Let us build Robots !!

Warm Regards,
Team TGS

First crazy Engineers, now crazy Entrepreneurs :-)